Rossbrook House Foundation hosted the No Child Alone Dinner, Thursday, April 27, 2023.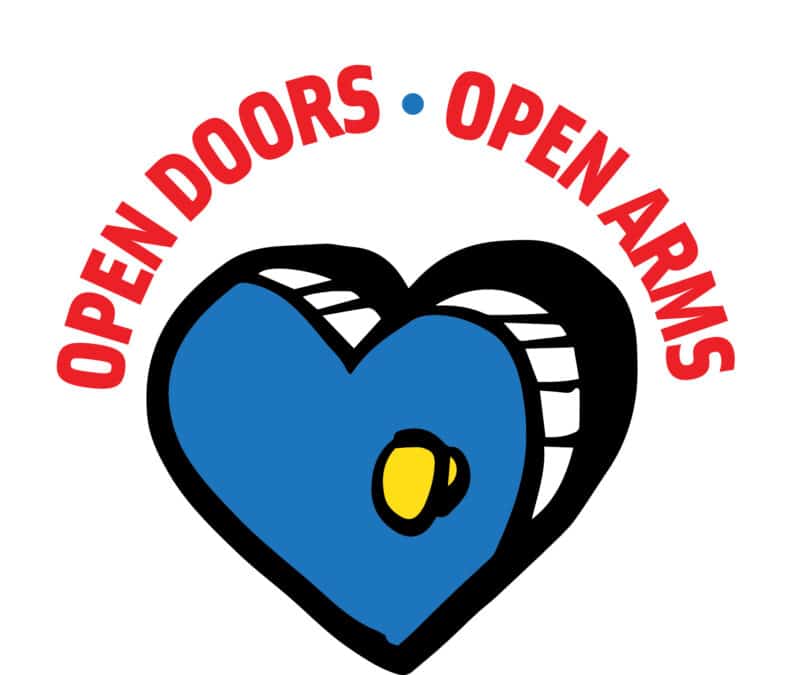 This fundraising dinner was held in support of Rossbrook House programs and activities.
Thank you to all who joined the celebration at the RBC Convention Centre Winnipeg.
Watch our video for highlights from the evening!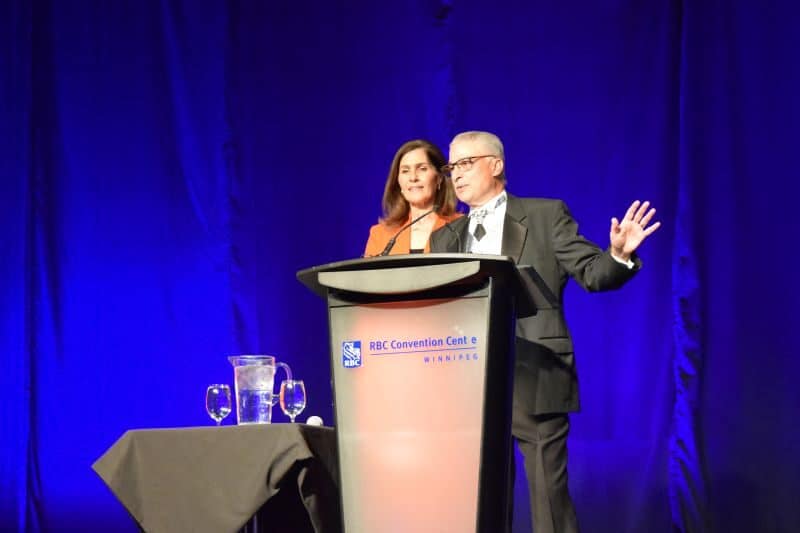 "When doors open, incredible things happen. The doors of Rossbrook House have been open since 1976 and needs your support to keep them open."
-Jane Quinton, Co-chair
"Being a young person can be difficult. Being a young Indigenous person in Winnipeg can be challenging. I found myself at Rossbrook House when I was 15 years old. I was actually a long way from home. But hanging out there, I felt safe."
-Colleen Simard, Co-host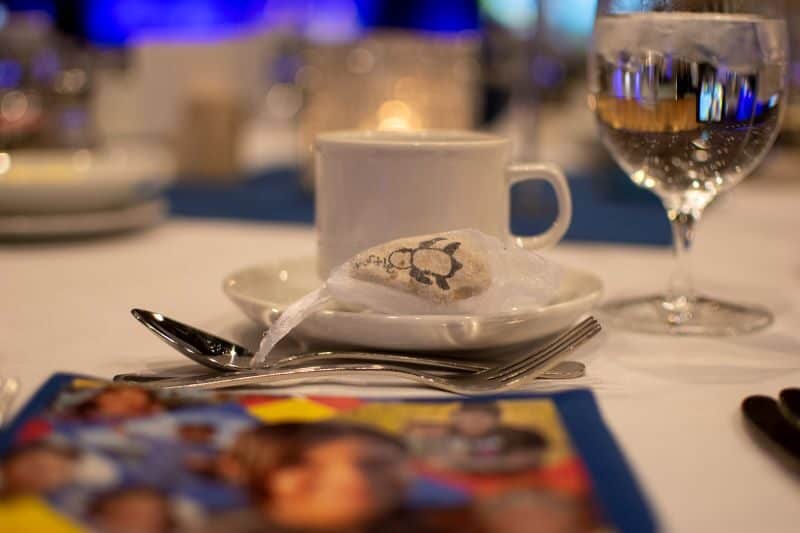 Guests received a gift crafted by one of the students from the off-campus school programs or a Rossbrook House participant. Each Grandfather Rock was decorated with an image from the Seven Sacred Teachings. Read more: https://rossbrookhouse.ca/programming-with-pride/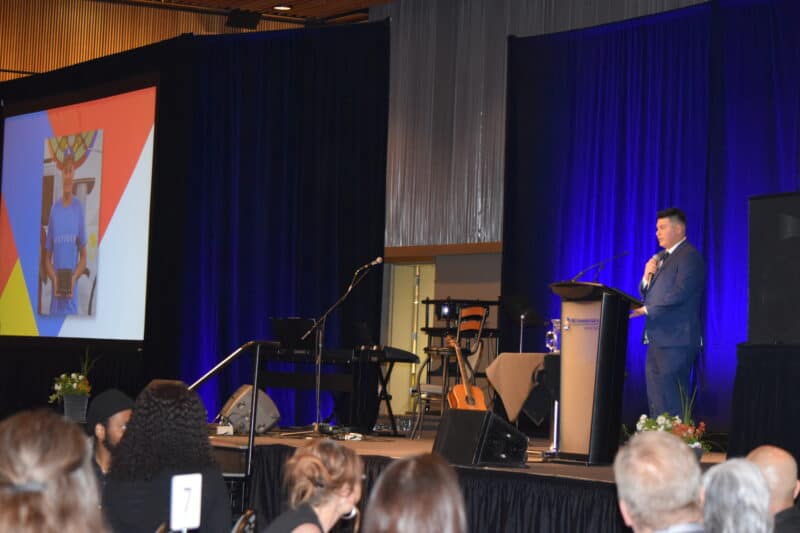 "I'm happy that Rossbrook House is here for me, and for other children and youth, and will continue to make memories and change lives."
-Dale Turcotte, Co-host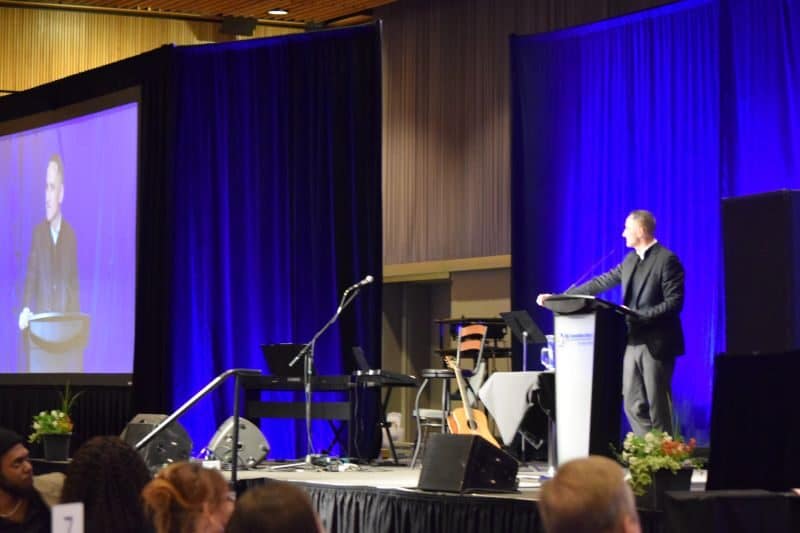 Thank you to our Keynote Speaker, Kevin Chief who spoke about his experiences as a young man growing up in Winnipeg and how we all need an advocate or a safe space.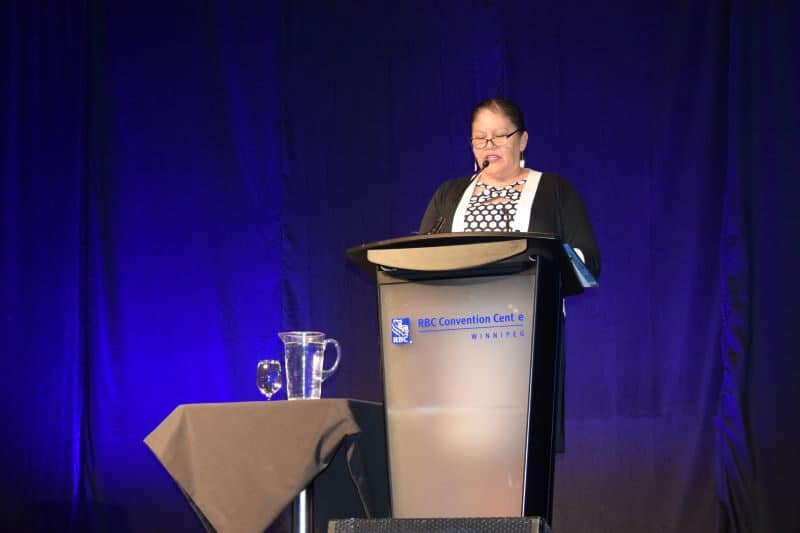 "I'm thrilled to be continuing the work that was started many years ago. Working with children, youth, donors, and our community, to bring a sense of belonging to everyone who walks through the doors, providing them with a safe place to belong, play, learn and become…"
-Patty Mainville, Executive Director
Sierra Noble performed a beautiful acoustic set and shared the stage for one song with Wi Wabigooni music program students, Savannah and Gertrude.
Thank you to Entertainment Sponsor: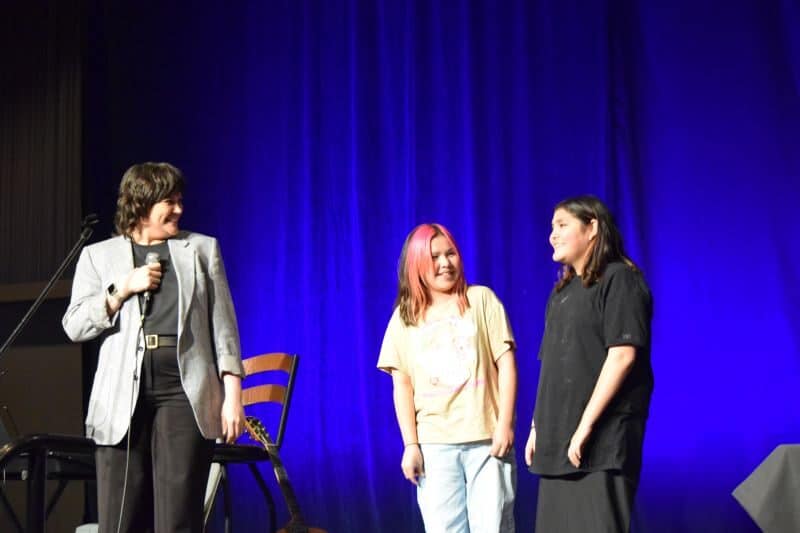 Watch the video created with the support of APTN. It features compelling stories from Rossbrook House staff and participants.
Thank You to the 2023 No Child Alone Dinner Committee co-chaired by Harry Ethans & Jane Quinton.
Ron Bailey
Alicia Banville
Karleigh Banville
Leslie Galloway
Brenda Hasiuk
Susan Millican
Annie Quinton
Colleen Simard

Thank you to our sponsors.
Thank you to our Corporate Table Purchasers.
Guests could also participate in the silent auction and we thank our many donors. We also had a door prize draw courtesy of Roam Rentals.