Hilary Druxman creates a 'Good Works' necklace for Rossbrook House in collaboration with a 14-year-old Rossbrook House youth.
Hilary Druxman Design gives back to the community through the creation of her Good Works pieces. In partnership with several organizations, Hilary creates a one-of-a-kind necklace or bracelet that represents the spirit of the non-profit.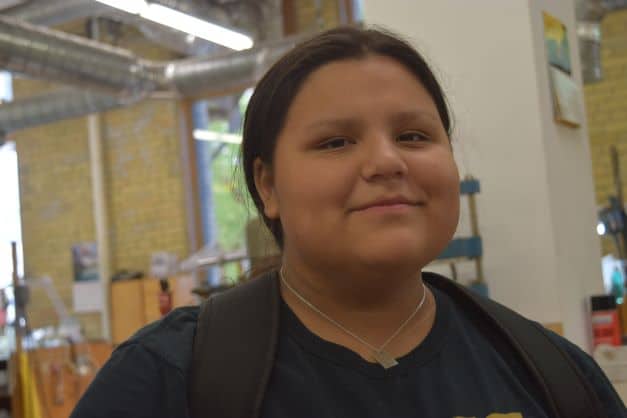 Hilary spent several months with Rossbrook House youth, 14-year-old Breanna Mink. Going through many inspiring sketches of Breanna's, Hilary and her team selected one that represents the guiding principle of Rossbrook House; No child who does not want to be alone, should ever have to be.
Order yours online today. Click here.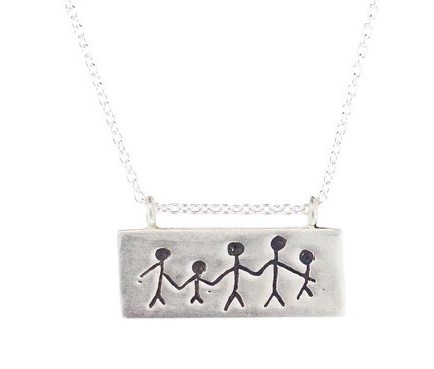 "I wanted to create something that represents Rossbrook House. I drew people holding hands to show Rossbrook's vision. I wanted it to feel like Rossbrook House," Breanna said.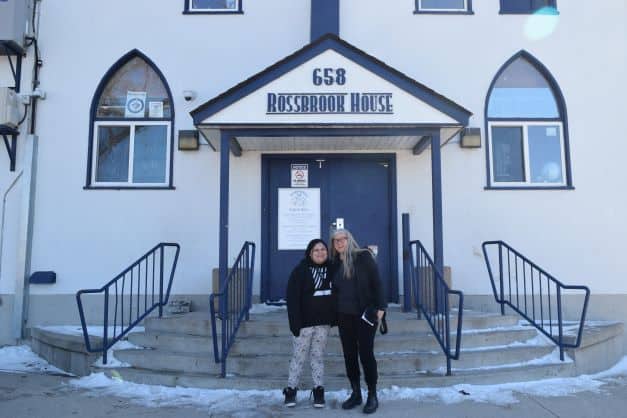 "When I saw Breanna's face break into a big smile upon seeing the Rossbrook House necklace for the first time, I know that the experience connected her to personal growth and development that will have a lasting impact," Hilary said.
This partnership created more than a piece of jewelry. Hilary generously tapped into Breanna's budding artistry. After seeing a piece of art created by Breanna, Hilary was inspired to invite her into the process.
"Through conversations about what Rossbrook House means to Breanna and meetings in our workshop, we both learned a lot," Hilary said.
The two met at Rossbrook House to go over sketches, as well as at Hilary's studio. Breanna toured the workshop and learned the steps that it takes to make a necklace from an idea sketched on paper.
"Working with Hilary and on the machine that made the necklace I designed was cool, and kind of surreal," Breanna said.
The sterling silver necklace features five figures on a horizontal bar and sells for $40.
"I found beauty in the simplicity of this image, the five stick figures holding hands," Hilary said.
The Rossbrook House necklace is available for purchase through Hilary Druxman Design online and storefront in the Exchange District in Winnipeg. A portion of each sale is donated to Rossbrook House Foundation in support of Rossbrook House programs.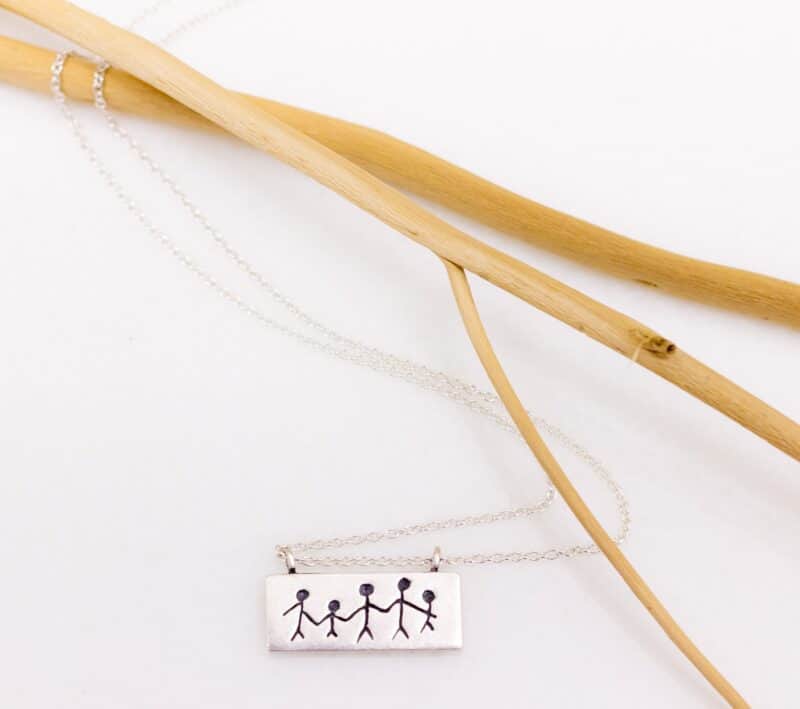 Watch our video to see more about this inspiring collaboration!
Listen to a radio interview with Hilary and Breanna about their collaboration by clicking here.