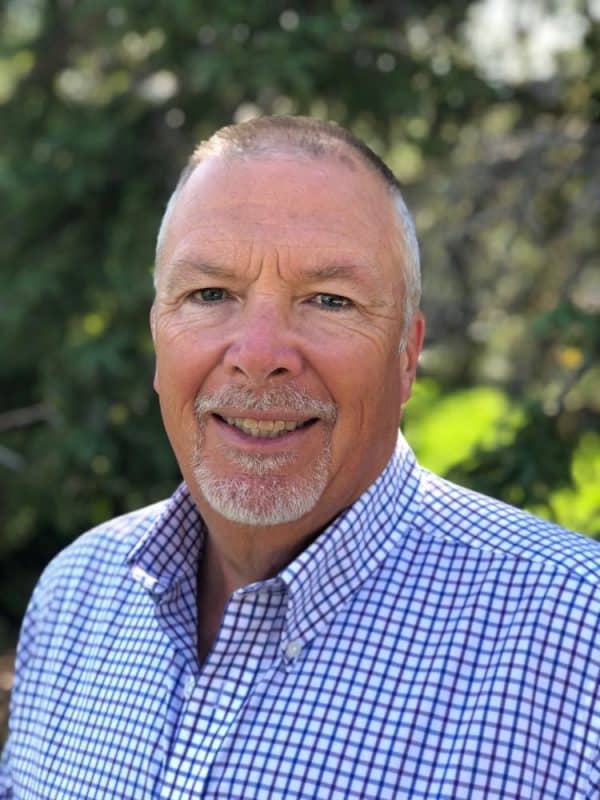 Jeff Coleman
Rossbrook House Foundation Director and Fund Development Committee Chair.
How/when did you first hear about Rossbrook House?
I had heard the name Rossbrook House from various sources most notably from the women of St Charles Country Club who, for a number of years, had selected Rossbrook House as the recipient of funds from an annual golf tournament. Beyond that, I had little knowledge or understanding of what Rossbrook House did.
Then in 2016 I was invited to a luncheon with former Foundation Board members Gord Webster and Bill Watchorn. That was my first real exposure to Rossbrook House.
What inspired you to get involved with Rossbrook House through the Foundation?
My first visit to Rossbrook House was as an invitee to lunch to chat about the Foundation. At the time the Foundation was primarily recognized as the steward of funds that were held and to help oversee the use of those funds.
It was not long after that those of us who agreed to join the Foundation Board recognized the needs and wants of the community that was being served. In April 2016 I officially joined the Foundation board.
To further solidify my interest, my wife and I were invited to the Volunteer Christmas party. This was our first visit to the area at night and we were not sure what to expect. What we did see when we arrived was a young teenage boy explaining to a drop-in adult that the event was by invitation only. The maturity that this young fellow showed proved to be a huge motivation for me.
Have you, or are you, involved with other not-for-profits/charities?
I have been involved with several other groups including the Grace Hospital board and the Golden West Centennial Lodge. My wife and I were also involved with the South Interlake Chapter of the Children's Wish Foundation for almost 15 years.
I currently serve:
Board of the South Interlake Rockwood Agricultural Society
Executive of the Red River Exhibition Association
Chair of the Grace Hospital Foundation for over 10 years
Why do you feel it's important to support Rossbrook House and the Foundation through volunteering and/or donating? 
Like I once was, I believe that people may be generally unaware of the needs that are presented to the community that Rossbrook House serves.
Sister Geraldine MacNamara's statement that "no child who does not want to be alone, should ever have to be" makes Rossbrook House a haven, providing for the safety of children who might not otherwise have a place like Rossbrook House.
Perhaps there is an expectation or understanding that government at any level simply funds programs like ours and, while there is a certain amount of operational funding provided, there isn't always enough funding to go around. It is incumbent upon the Foundation to make sure that the funds required are raised from the community at large.
What would you say to others who are considering giving back to the community through volunteering and/or donating? 
Giving back to our community, especially in today's world, either financially or through a commitment of time/volunteering, ensures that programs like Rossbrook House are able to provide a service to those who need it most and who might not otherwise have access.
What is something you are excited about during your tenure as chair of the Rossbrook House Foundation Fund Development Committee? 
What excites me also frightens me. We are never sure of the level of ongoing support that we get from our key funding partners. There isn't much opportunity for increases and so it falls to the Foundation to accept the challenge of supplementing the existing resources and building a reserve of funds so that Sister MacNamara's legacy can be maintained and survive.
What Rossbrook House activity or program do you wish you could partake in?
All of the programs at Rossbrook House are worth participating in and as time allows, both my wife and I would like to be as involved as we can.
What is something you wished others knew about Rossbrook House and the Foundation?
Rossbrook House serves a need for children and youth to belong, play, learn and become…
The public at large in the City of Winnipeg need to be aware that our youth need places and programs like Rossbrook House.
Thanks to our generous donors, in addition to programs and activities, we have high school graduates coming through Rossbrook House supported schools. We also offer career opportunities and scholarships.
What is something you have learned from Rossbrook House and the Foundation?
Learning is a constant at Rossbrook House. Admittedly, I lived in suburbia and didn't really have a tremendous understanding of the needs of youth in the inner city. Learning those needs has been huge for me.