Did you know that Rossbrook House drives participants home every evening- to ensure that each child and youth gets home safely?
This year for Giving Tuesday we are asking for your help to raise $2,500.00* towards expenses associated with our safe rides home.

Rossbrook House is proud to be providing safe rides home since the mid 1970s.
"When we closed the doors, people who needed a ride home were driven home", Executive Director Phil Chiappetta said.
Phil is also a former driver. All he did was drive kids around, he shared, from van rides as outings to rides home.
To the young people, rides home were more than just practical or a safety concern, they quickly became the fun thing to do. The participants wanted the ride home to last as long as possible!
"Everybody wanted to be the last one dropped off", Phil said.
He also added, with a laugh, that getting directions from some of the kids "could be an adventure".
Today Rossbrook House has a variety of outings, activities and programs. In the early days it was mostly sports and van rides. Van rides would include a stop at a convenience store for snacks and listening to loud music. There's nothing better than cruising around with your buddies!
Rossbrook House is a community.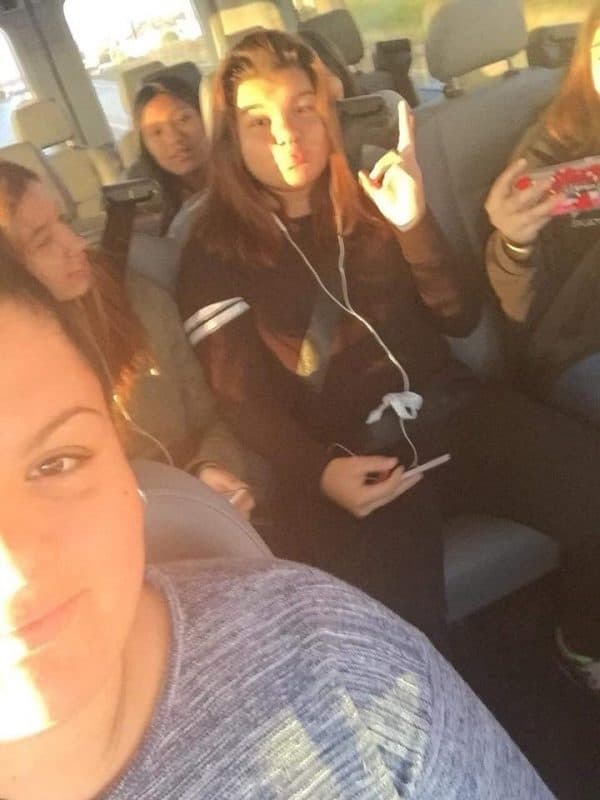 Rossbrook House has 2 vans that seat 12 each and has 3 staff that each has a class 4 license to drive them. Children and youth are driven home each night in two groups–ages 6-11 at 8pm and the youth at 10pm.
Getting the participants home safely each evening is important to the staff. Many of them are former participants themselves, and some are related to the kids. It's a community that has been building since 1976.
"Making sure children get home safely after a fun day of activities is the best feeling", said Magen Larkin, a former participant herself and a long-time Rossbrook staff. Magen (Girls' Program Coordinator and Young Mom's Program Coordinator) is one of the class four drivers at Rossbrook and one of her responsibilities is the rides home.
"Having parents thank you for making sure their kids get home safe, is the best feeling ever!"
How do the youth in your life get home?
Are you picking them up? Are they driving themselves home? Or, are they old enough to bus home alone?
Not all families have access to a car, nor are all youth in a position to be able to bus home safely.
This is where Rossbrook House steps in, driving participants home every evening to ensure that each child and youth gets home safely.
And that's something we can all be proud of.
*$1,250.00 is the approx. cost of gas per month for nightly rides home.
#GivingTuesdayCA #RossbrookHouse