Rossbrook House Foundation's 50/50 in support of Rossbrook House is now closed. Congratulations to Mandy OBrien who won $3,730.00!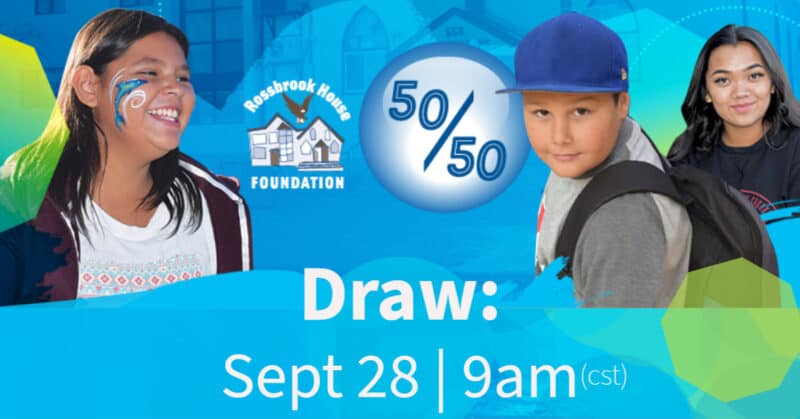 You could win up to $5,000 for as little as $5 while supporting Rossbrook House programs and activities for children and youth.
Draw is now closed
Click here for more information 
You must be 18 years or older to purchase. You must reside within the province of Manitoba to purchase.
Congratulations to Dennis Missyabit who won $500 in the Early Bird Draw.
Thank you to our Early Bird sponsor, Patill/St James Insurance! 

Licence number LGCA-4776-RF-38284