Rossbrook House Foundation's 50/50 in support of Rossbrook House.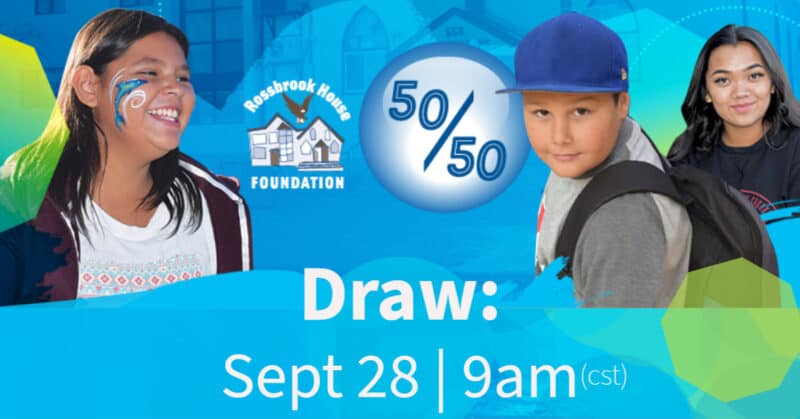 You could win up to $5,000 for as little as $5 while supporting Rossbrook House programs and activities for children and youth.
Click here to purchase your tickets 
Draw | Wed Sept
28 at 9 am (CST)
Click here for more information 
You must be 18 years or older to purchase. You must reside within the province of Manitoba to purchase.
Congratulations to Dennis Missyabit who won $500 in the Early Bird Draw.
Thank you to our Early Bird sponsor, Patill/St James Insurance! 

Licence number LGCA-4776-RF-38284