The Barrel Boys and The O'Pears were in Winnipeg to perform at the West End Cultural Centre. They also gave a performance at Rossbrook House in honour of Sister Bernadette O'Reilly and Sister Margaret Hughes.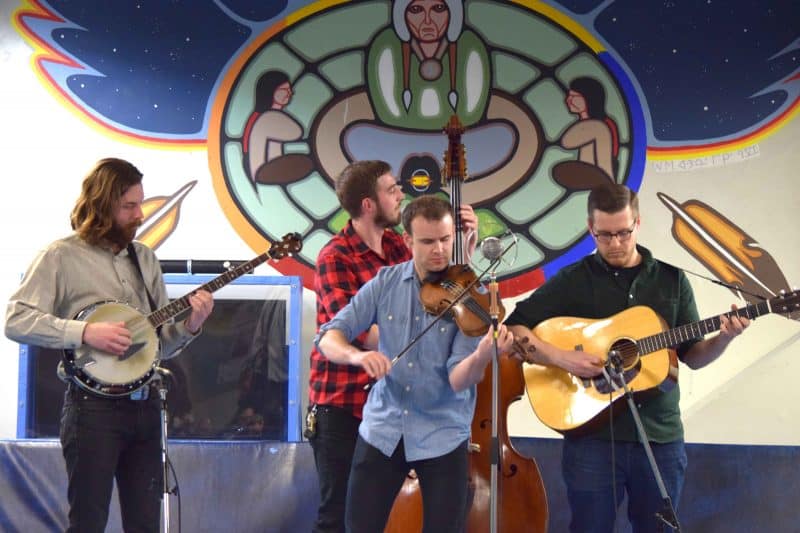 They had the crowd clapping and singing along, and up on their feet. It was a special evening. As Rossbrook House Executive Director Phil Chiappetta said, "The Sisters wanted something simple and at Rossbrook. Well at least it's at Rossbrook."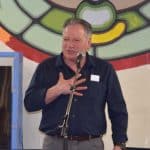 See a few clips from the concert here
Among the many well-wishers were former colleagues who have become friends with the Sisters.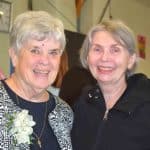 Participants were happy to assist; they introduced the bands and took photos. As Sister Bernadette said, she couldn't walk down Ross Avenue without hugs from 7 kids. "I will miss that", she said.
The Sisters have been a part of the Rossbrook House community, living on Elgin, for 40 years. When they arrived to start the Sion community there were four of them and they joked that they would be here 40 years. As Sister Margaret said, "We should have said 50".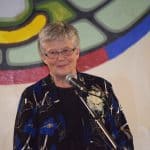 It was a bittersweet evening. Saying farewell is never easy… but Sister B reassured the crowd that they will be back for the Pow Wow May 16, the Open House in November, and as often as they can for as long as they can.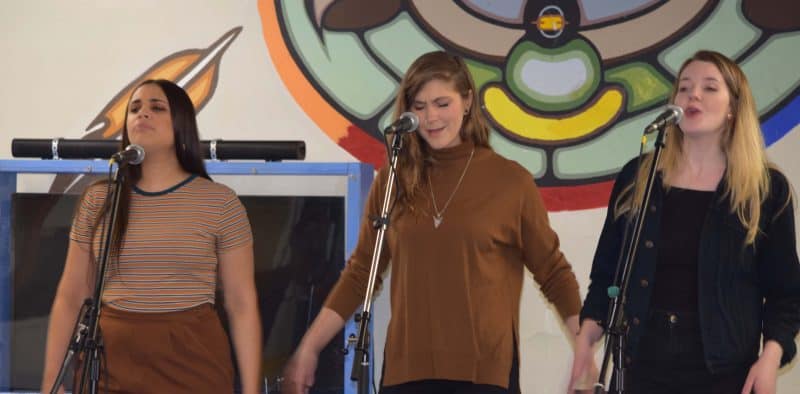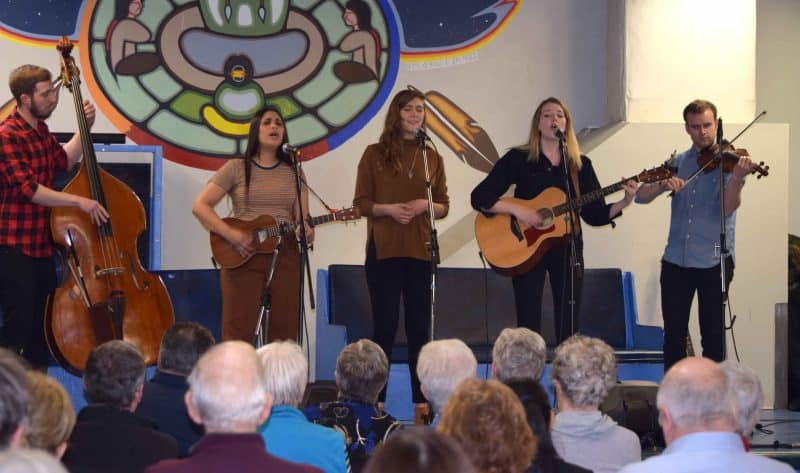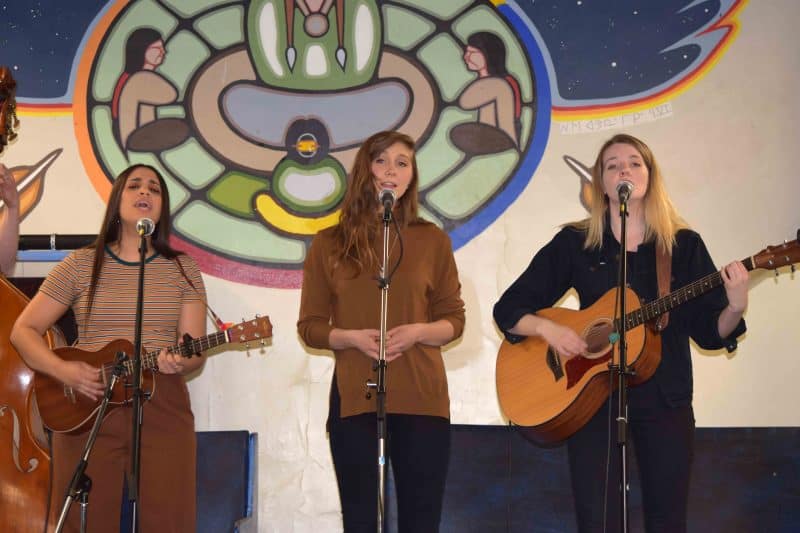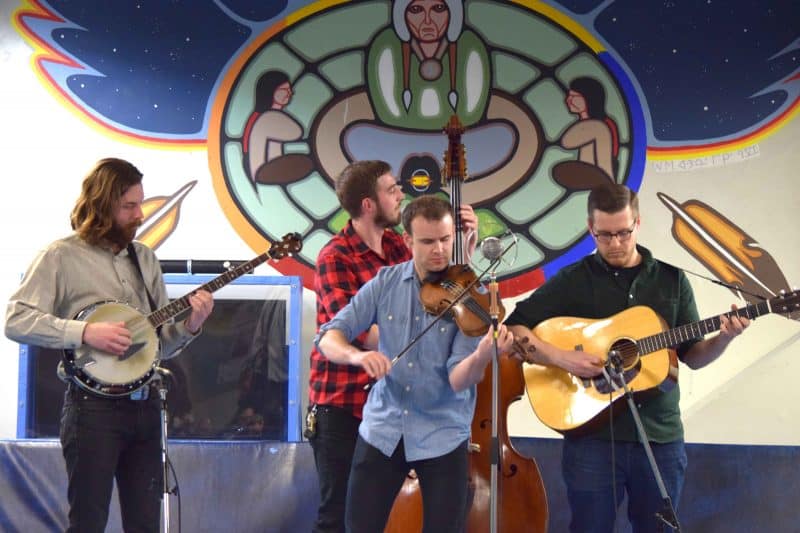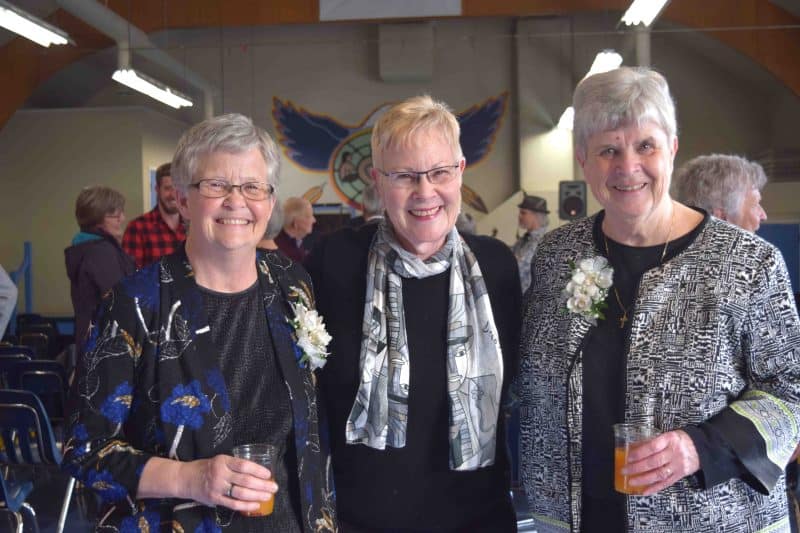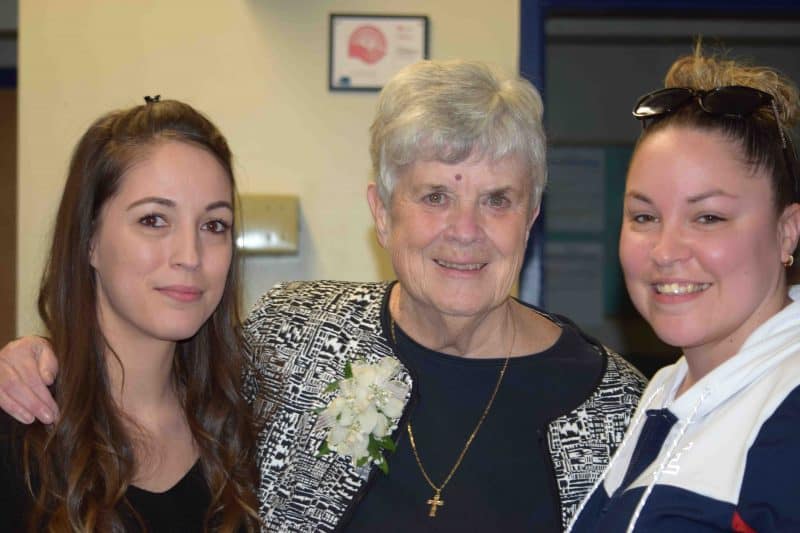 Thank you to The O'Reilly family for helping to make this beautiful farewell concert happen at Rossbrook House.