Ms. Patricia Mainville, executive director of Rossbrook House, received Queen Elizabeth II's Platinum Jubilee Medal, created by the Province of Manitoba, at a ceremony on September 26, 2022.
The presentation was held at Government House by the Honourable Janice C. Filmon, Lieutenant Governor of Manitoba.
The Platinum Jubilee Medal celebrates the 70th anniversary year of Her Majesty Queen Elizabeth II's accession to the Throne, which began on February 6, 2022. One thousand Manitobans will be receiving the medal and Patty was one of the first seventy presented with this honour.
The award is presented to those Manitobans who have dedicated themselves to family, community, and country. Patty retired last spring from a 25-year career in Education. Both her work and her volunteer activities have focused on reconciliation. She began working at Rossbrook House as Executive Director September 6, 2022.
"I am honoured to be recognized for the reconciliation and community work I have been involved in over the years," Patty said. "Truly, it has always been a team effort in bringing projects and programs to fruition. Being an Anishinaabe from Treaty 3, it has been a passion and my life work to pave a way for our Indigenous youth and strengthen communities. It takes a village to raise a child, and so it takes a village to instill change. Let's be a part of that village. I will accept this medal on behalf of everyone I have worked with and the youth that continually teach me every day.  Miigwetch."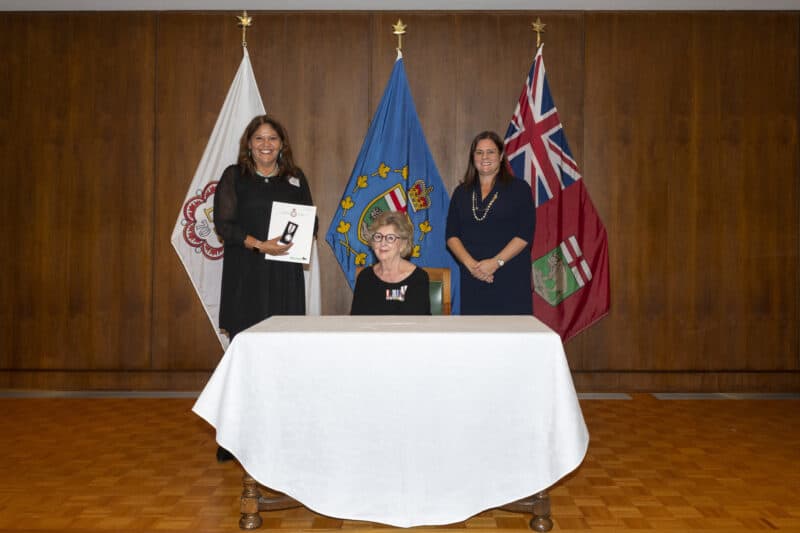 Douglas Little Photography
Congratulations to all of the recipients!
The Queen's Platinum Jubilee is the 70th anniversary of the Queen's accession to the thrones of seven countries, including Canada. She was the first monarch in Canada's modern era to celebrate the milestone. Queen Elizabeth II passed away September 8, 2022.