It all began in 2017.
For four years in a row, the children of Rossbrook House and IRCOM gathered for one evening of classic winter fun at FortWhyte Alive!
It was a winter party we called "Cold City, Warm Hearts". The intention was to show our neighbours at IRCOM that winter can be fun.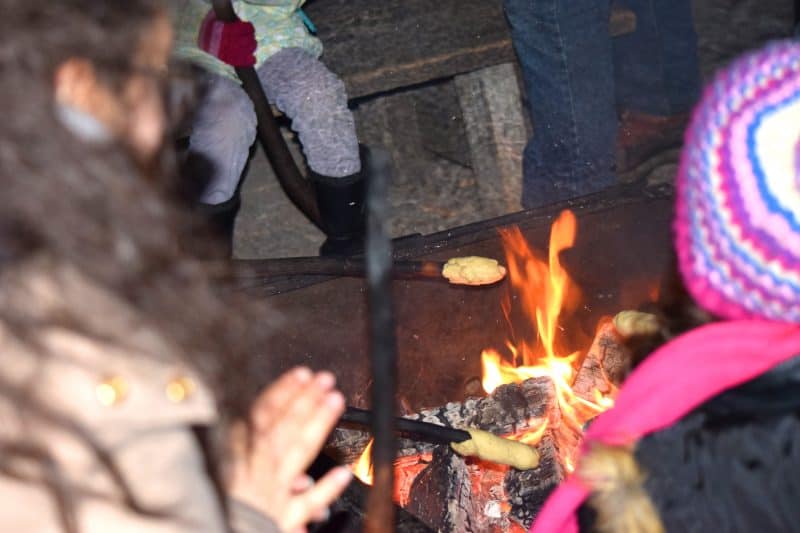 In 2017, Rossbrook House Executive Director, Phil Chiappetta said: "In previous years, we've invited our friends at IRCOM, otherwise known as the Immigrant and Refugee Community Organization of Manitoba, to across cultures events, sharing traditional foods, music and dance together. That's always been a big hit and we wanted to build on that sense of connection and inclusion for all the kids in the community right now."
In partnership with FortWhyte Alive, Rossbrook House and IRCOM bussed close to a hundred elementary school-age children to the outdoor haven, where staff and volunteers led the children in a bonfire and bannock bake, Inuit games including the ever-popular blanket toss, and winter staples like sledding, and snowshoeing.
Each evening was capped off with pizza from our generous friends at Pizza Pizza.
Just seeing the huge smiles on the kids' faces and their rosy cheeks and hearing the delighted squeals as they raced down the toboggan run, was proof that this winter party was nothing but good old-fashioned winter fun! We can't wait to do it again!
#winterfun