Smiling faces! Fun outings! Camp! Getting crafty in the play room. And hanging out with your friends.
Check out what the children and youth have been doing so far this summer!
It's been a very warm summer. Rossbrook House participants have been able to keep cool by going swimming to local pools and beaches. Here they are having a blast at Transcona Aquatic Park.
For two weeks every summer, Rossbrook House youth spend a week at Camp Maskwa for fishing, boating, swimming and lot s'mores fun!! #NewAdventures2019
Nothing says summer better than jumping off the dock into the refreshing lake! #SummerAdventures2019 with Rossbrook House.
One of the favourite summer outings for the Energy Plus (ages 6-11) participants is going to Tinkertown. They spend the day checking out all of the rides, and sometimes going on their favourite ride over and over again!
Cannonball!! Or just run and jump. It's up to you!
Now isn't this what summer should look like? Especially for children and youth! A two-month break from school should be filled with laughter and fun and that is why Rossbrook House schedules so many fun outings and activities all summer long. Thanks to our generous donors we are able to continue to give participants a fabulous summer!
Summer at Rossbrook House means the doors never close. Rossbrook is open 24 hours from the last day of school in June until the first day in September. Daily activities are planned for ages 6-24 and include a daily meal. From fun outings exploring Manitoba's hot spots, to going away to camp, or enjoying an ice-cream and hanging out with friends, this is what summer looks like at Rossbrook House.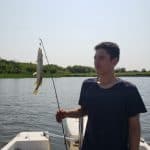 Rossbrook House participants love going to camp, and to fun places around Manitoba! Summer is for new experiences like catching your first fish and new adventures.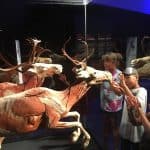 The Rotary Leadership Circle participants have been meeting community leaders, taking tours and going on educational (and fun) outings!
How's your summer going so far?