Sweltering temps and little rain only made the beach days and splash park visits even better (and necessary)!
Many new experiences were made during a week of day camp at FortWhyte Alive; archery, shelter building, fire making, canoeing and so much more! Each day ended with a cool dip in the water.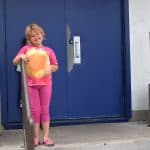 It wouldn't be summer without creating a tie dye t-shirt and making slime. Glitter slime? Puffy slime? There doesn't seem to be a slime recipe thatwe haven't tried!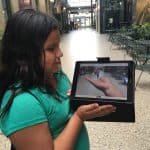 "I love camera club because we went on a bunch of outings." Angelina
We painted and went on photography adventures. We took a bus-full to Fun Mountain, twice! There were trips to Tinkertown, Winnipeg Goldeyes baseball games, stops for ice cream, and the ever-popular van rides.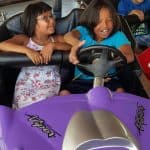 "I like Tinkertown because there were so many rides we went on and it was fun!" Rosita
We rented a bus and filled the vans with participants and their families to enjoy a special evening at the Assiniboine Park Zoo. Wildest Dreams has become an annual summer event that is incomparable. Free admission, food, face painting… it's truly an unforgettable event. Thank you to the staff & volunteers from Assiniboine Park Conservancy for the Wildest Dreams tickets.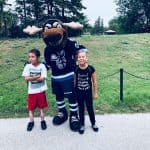 "I like the zoo because we saw lots of animals." Kylee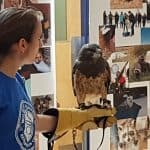 Wildlife Haven Rehabilitation Centre visited to share how they are rehabilitating injured, sick and orphaned wildlife for their return to the wild.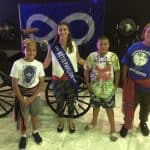 The Youth Leadership Circle enjoyed several of the fabulous Folklorama pavilions as well as meeting community leaders and business people during tours and volunteer outings. They also held a bake sale to raise funds for the United Way of Winnipeg.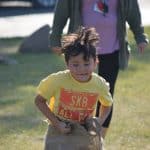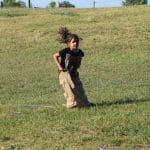 The summer, as always, wraps up with a busy week of competition for all ages. Obstacle courses, water balloon toss, sack races, prizes, and a much anticipated feast all make up the annual Summer Games! Congrats to all of the medal winners!
For the past 33 years, every summer at Rossbrook House has included 2 five-day-weeks of camping at Camp Maskwa for ages 12 and up. And the tradition continues to live on. Fishing, boating, campfires, swimming to the floating dock and many other fun memories were made.
Not to be left out, participants 11 and under enjoyed their own Junior Camp in the beautiful Whiteshell.
The participants at Rossbrook House had many adventures during Summer 2018!

Check out the summer fun in this video on the Rossbrook YouTube channel:
Summer 2018 Video