Rossbrook House held a special event for participants on September 30.
All in attendance, mostly children and youth, learned about the meaning behind the orange shirt from knowledge keepers on #OrangeShirtDay and the first National Day for Truth and Reconciliation.
Angie Cote says she prefers to be called a helper- rather than knowledge keeper. Together with Sheldon Cote and Shannon Allard, they helped the participants learn more about residential schools.
A prayer was shared by Sheldon as he explained that the tobacco smoke from his pipe will rise up, bringing his prayers along.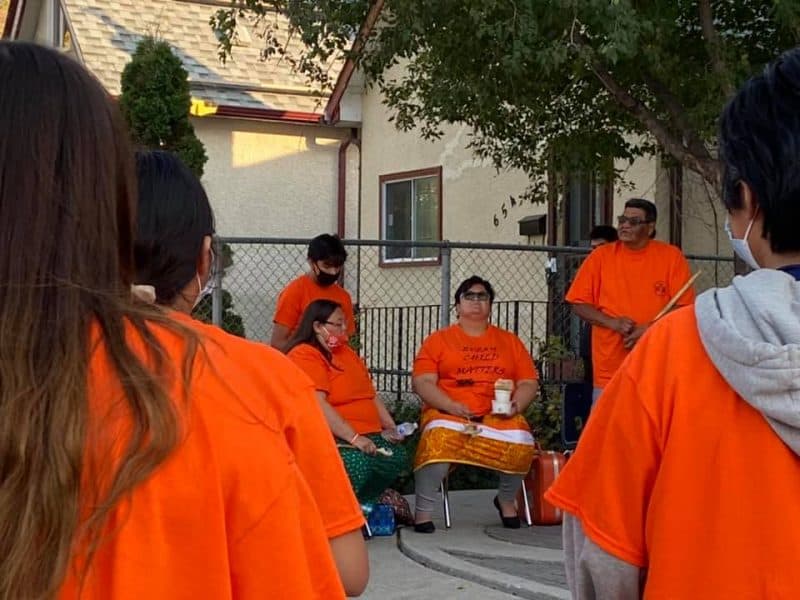 Shannon's son Drayton Perreault was assisting with the smudge. Drayton, like his father before him, is a participant of Rossbrook House.
They all shared their voices in song.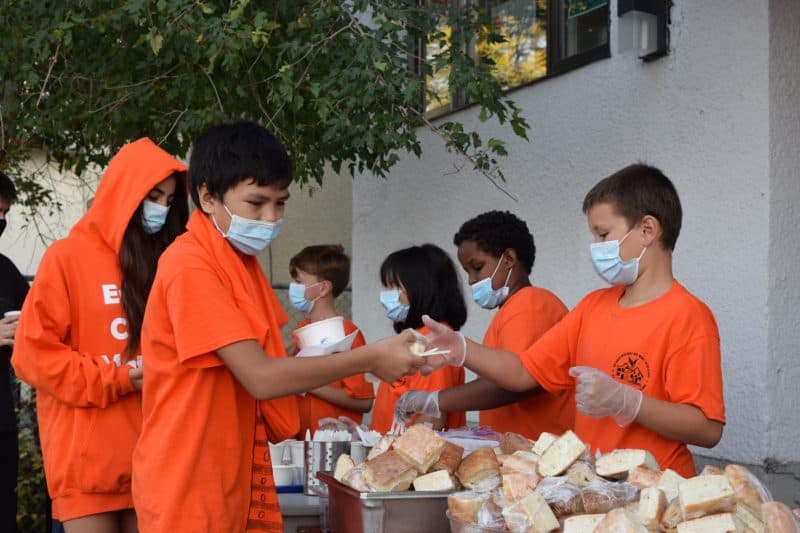 A feast of bannock, berries and stew was made in the Rossbrook House kitchen and served by the Leadership program participants. The feast was blessed as well.
It was a gorgeous evening, made even more beautiful by the sea of orange shirts.

Thank you to the Rotary Club of Winnipeg West for generously sponsoring this event.