GivingTuesday is a national movement for giving and volunteering.
This year for GivingTuesday, Rossbrook House is reflecting on why our supporters choose to support and how Rossbrook House gives back to the community.
Click here for more information on GivingTuesday.
Why do you feel it's important to support Rossbrook House?
Jeff Coleman – RBH FDN Board Secretary & Fund Development Committee Chair
"Like I once was, I believe that people may be generally unaware of the needs that are presented to the community that Rossbrook House serves.
Sister Geraldine MacNamara's statement that "no child who does not want to be alone, should ever have to be" makes Rossbrook House a haven, providing for the safety of children who might not otherwise have a place like Rossbrook House.
Perhaps there is an expectation or understanding that government at any level simply funds programs like ours and, while there is a certain amount of operational funding provided, there isn't always enough funding to go around. It is incumbent upon the Foundation to make sure that the funds required are raised from the community at large."
Jane Quinton – RBH FDN Board Chair
"Private donations have become increasingly necessary to support the vital programming that happens at Rossbrook House. For five and a half months during the pandemic, doors were open 24/7 at Rossbrook House. So, now more than ever, we need to support organizations like Rossbrook.  We are so grateful to the community for the unwavering support you've shown to Rossbrook House."
Susan Clubb & Tom Pundyk – Legacy Circle Members
Rossbrook House is important to both Tom and Susan, as they see a need for the service that Rossbrook House delivers. "Everyone needs a place to turn when they have a time of need," Tom said. "Rossbrook House creates the environment for opportunity for children and youth in the inner-city."
Michael and Brenda Evans – Legacy Circle Members
"The work that Rossbrook House does is vital to the children and families it serves, and to the whole of the City of Winnipeg" – Michael
Tom Dooley – Legacy Circle Member
"All children deserve the opportunities we want for our own children…Our world does not necessarily provide equal opportunities to all. Fortunately, Rossbrook House is there to provide a much-needed support service to children and families living in the Centennial neighbourhood. By providing a safe and nurturing environment for children and youth, Rossbrook House gives me an opportunity to help balance some of the inequities in our society."
Caroline Hunter – Legacy Circle Member
Caroline is a firm believer in providing youth with opportunities and giving back to the community
Caroline believes her gifts are a small way to help Rossbrook continue – "Rossbrook has been doing great work for 40+ years and I hope it continues well into the future to be a safe place for children and youth to belong, play, learn and become…"
Bill & Maureen Watchorn – Legacy Circle Members
Rossbrook House "provides a pathway to a better future for the kids and the inclusive nature of Rossbrook House extends the positive impact to their families….We witnessed first-hand the great work Rossbrook House was doing in the community and the great impact it was having on the kids." – Bill
Phil Chiappetta – Rossbrook House & Rossbrook House Foundation Executive Director
"I give so children and youth can belong and become…"
Ron Bailey – Rossbrook House Foundation Board Member & Legacy Circle Member
               "Because I care!"
Stephanie Lambert – Rossbrook House Foundation Fund Development Coordinator
               "I give because I believe all youth deserve a safe place to thrive."


"Rossbrook provides many opportunities to many people. There is lots of friendly, welcoming staff. It's a place for everyone to go. The staff push you to set and reach goals and help to build self-esteem for the children. My sons have been helped in so many ways and have learned so many skills with the help from Rossbrook." – Shannon, Mom of participants
"Rossbrook has definitely impacted my life for the better and gave me many opportunities that have helped me grow into an independent young woman. Rossbrook House is important to be because it's a safe environment. Everyone makes you feel welcome. It's like another home away from home." – Keisha, Former Participant/Junior Staff
"Rossbrook House is where I was able to be myself without judgment and gain my confidence." – Rachel, former participant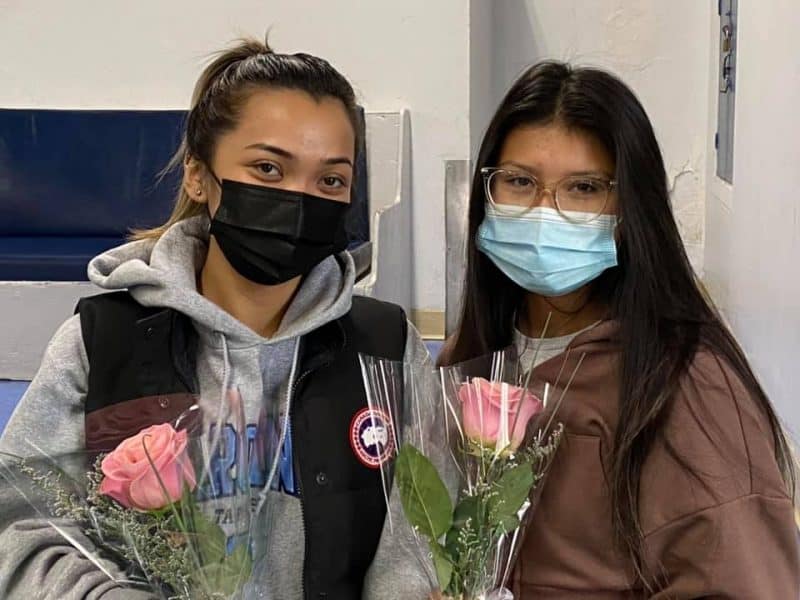 Rossbrook House Gives Back
Rossbrook House is proud to be able to give so many young people in our community their first job through the LET Youth Program (aka Junior Staff).
The Leadership Program provides opportunities for the kids to help out in their community. Including volunteering and raising funds for local charities through bake sales.